Blue-Light Filter Computer Glasses
Purpose
Computer glasses available as non-prescription with blue light filter lenses. These glasses help reduce eyestrain, visual fatigue and discomfort from desk-top monitors, lap-tops, tablets and smart phones. Advanced lenses with UV and 30% HEV (High Energy Visible) blue light filter.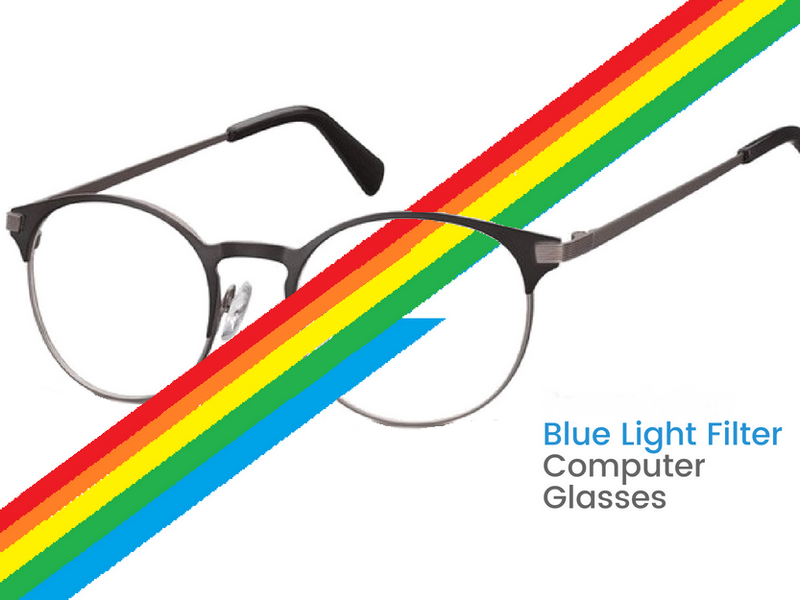 Description
Available in strengths 0 non-prescription (plano), +1.0, +1.5, +2.0, +2.5, +3.0, +3.5.
The best way to determine your computer glasses strength is from your optical prescription.